20
Sep
PREMIERES S - THE AMERICAN DREAM AND THE STATUE OF LIBERTY
How to define the « American dream »
What does the Statue of Liberty stand for?
1. What is the American dream according to you?
2. Read the following text about the American dream
The expression is often found in the phrase "Chasing the American dream". The idea of the American dream was first expressed in 1931 by James Truslow Adams "life should be better and richer and fuller for everyone, with opportunity for each according to ability or achievement". Whatever the social class and the circumstances of birth, each person can enjoy prosperity and success. This idea is also rooted in the Second Amendment of the United States Declaration of Independence; "all men are created equal…they are endowed by their Creator with certain inalienable Rights" such as "Life, Liberty and the pursuit of Happiness". Home ownership is an example of prosperity's achievement. The American dream can also be associated with success in sports.
a. Try to explain what "the pursuit of Happiness" means?_
b. Explain why "home ownership" can be an example of "prosperity's achievement".
3. In the picture, what is the symbol of the American dream?
4. What do you know about it?
5. Read the following text about the Statue of Liberty and find the words corresponding to each of the following picture.
The Statue of Liberty represents a robed female figure, Libertas, the roman goddess of freedom. She bears a torch and tabula ansata (= a tablet evoking the law) upon which is inscribed the date of the American Declaration of Independence. The statue has also a crown on its head and stands on a pedestal, which is a way to express her superiority. Moreover, broken shackles / chains lie at her feet. All over the centuries, the Statue has become an iconic symbol of freedom and of the United States.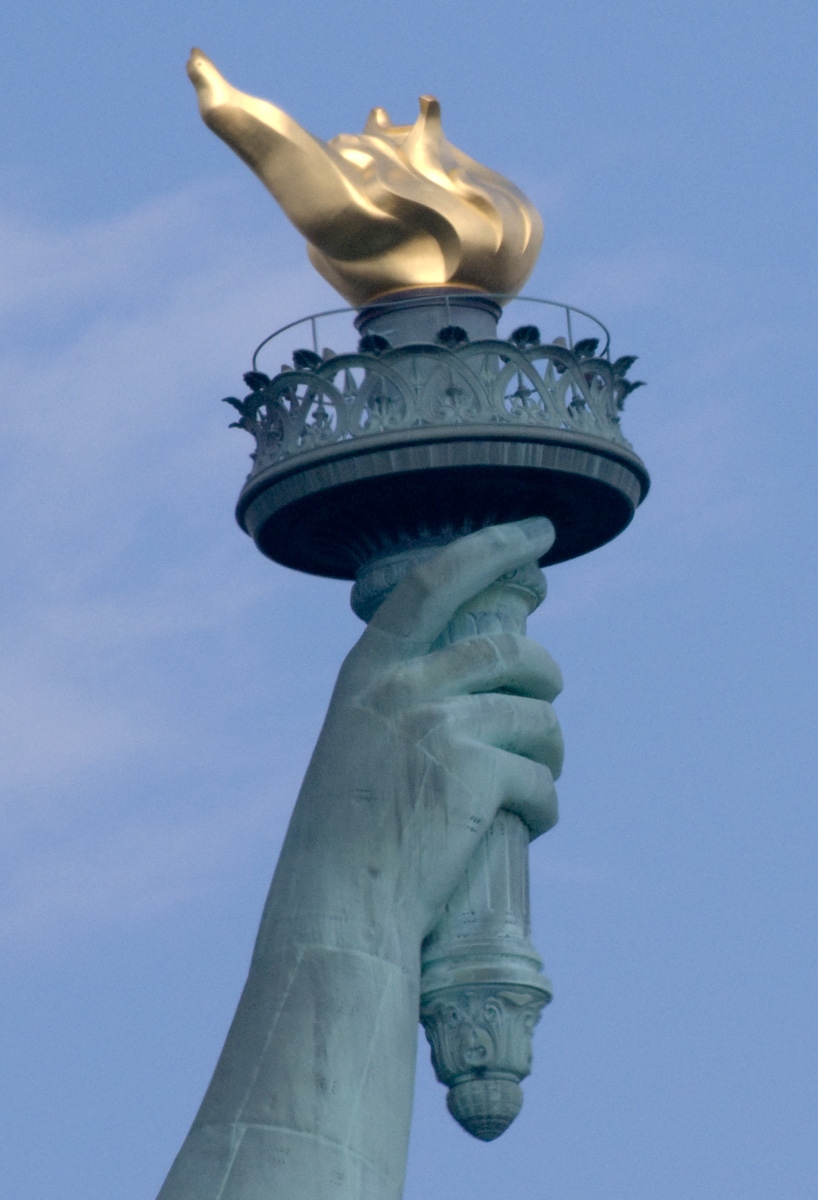 "I saw the Statue of Liberty. And I said to myself, "Lady, you're such a beautiful! You opened your arms and you get all the foreigners here. Give me a chance to prove that I am worth it, to do something, to be someone in America."
An anonymous Greek immigrant