09
Nov
PICTURE OF THE WEEK
25th ANNIVERSARY OF THE FALL OF THE BERLIN WALL
The Berlin Wall consisted in a barrier separating West Berlin from East Berlin. It was built in 1961 and opened on November 9th 1989. The wall was made of concrete and there were guard towers all along.
It was nicknamed the Wall of Shame because it separated families and restricted their freedom.
In 1963, US President John F Kenney visited West Berlin and made a famous speech.
Two thousand years ago, the proudest boast was civis romanus sum ["I am a Roman citizen"]. Today, in the world of freedom, the proudest boast is "Ich bin ein Berliner!"... All free men, wherever they may live, are citizens of Berlin, and therefore, as a free man, I take pride in the words "Ich bin ein Berliner! JFK
There were 25 crossing points all along the wall, the most famous of them being Checkpoint Charlie. It is now located in the Allied Museum.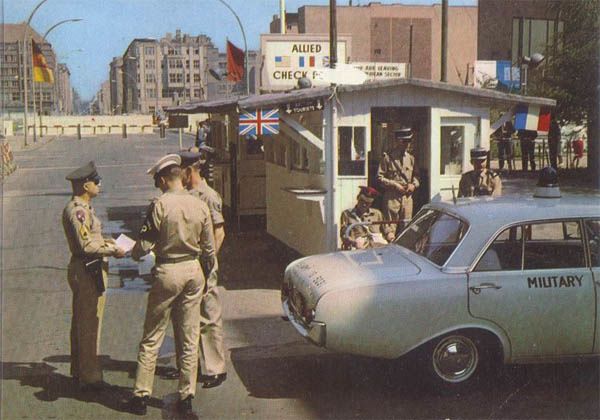 The reasons for the fall are numerous: many changes in the political world occurred. Moreoever, more and more people demonstrated in the different German cities. Gûnter Schabowski, the spokesman of the SED attended a press conference on November 9th 1989 and read a note saying that changes concerning the regulations of the wall would be applied. He had no further instructions about this note and how to handle this information. When a journalist asked him when those new regulations would be effective, he simply replied "As far as I know effective immediately, without delay".
After hearing the news on the radio, German people gathered at the wall to cross the checkpoints. Soldiers waited for further orders and finally allowed people to cross without any checking of their identity.
To celebrate the 25th anniversary of the fall of Berlin wall, the artists Christopher and Marc created a border of lights called the Lichtgrenze.
Discover their project by clicking here.